Five-String Fiddle from the Vallery Tree
The Beginning:
This instrument was actually begun last winter, but is only now coming into completed form. The back, sides and neck are all salvaged from a tree taken down years ago on my wife's parents' property, where she grew up. (I built a commissioned instrument from this same tree last year.) I wish I had a lot more of it, but much of the tree was lost to rot. Too bad… it is pretty wood. The Sitka spruce top came from somewhere here in the northwest, but I don't know exactly where: all I can say is that I bought it from a local wood dealer.
Eventually, I had the corpus (body) completed and had begun working on the neck and scroll. Additionally, arthritis was plaguing me a little, so it was slow progress.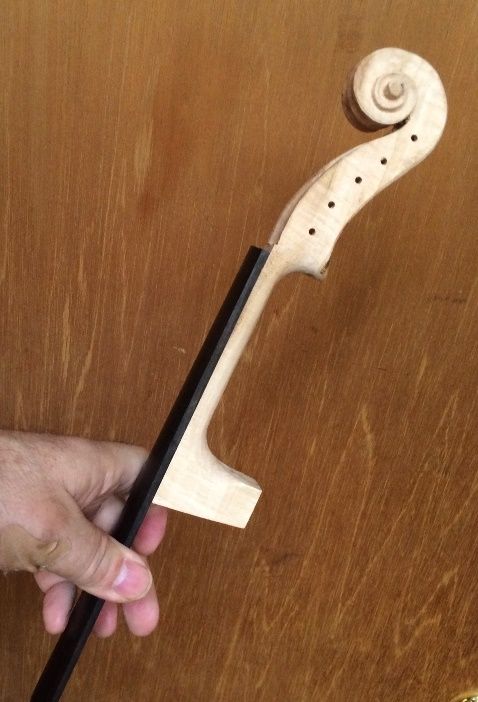 Then it was time to set the neck. This is one of the most exacting steps in building a violin: everything has to be correct, or it will be impossible to correctly set the instrument up for playing.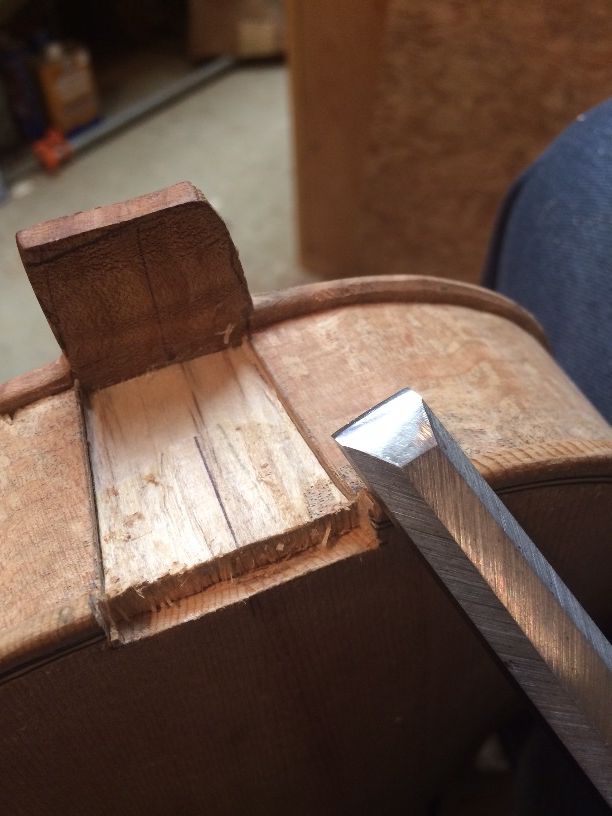 Final Assembly
After the neck mortise is completed, so that the neck fits perfectly and all angles and dimensions are exactly right, I liberally coat the mortise and neck-heel with hot hide-glue, and then I quickly ram the neck into place. Then, I checked all measurements one last time and clamped it with a single clamp at the heel.
After all the woodwork was completed, I varnished the instrument: The first coats are quite yellow, to provide a "golden glow" from under the color coats.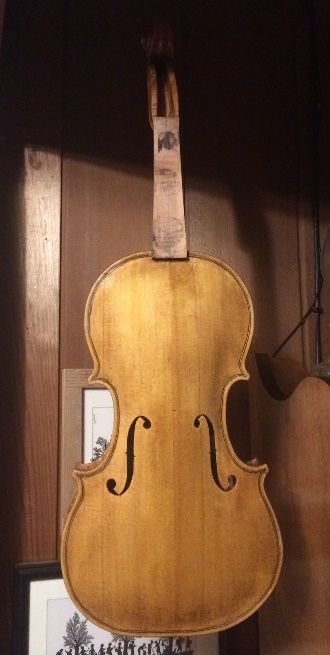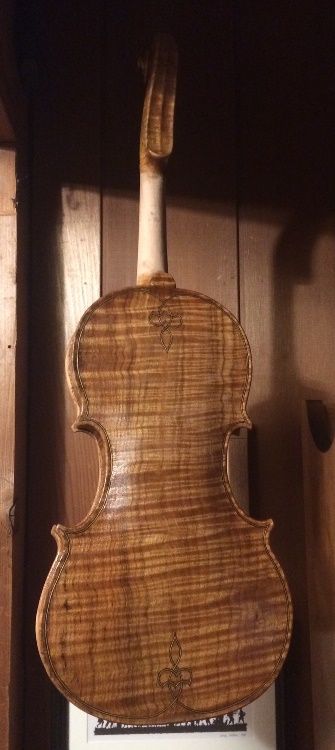 Final Set-up
Finally, the instrument was fully varnished and set-up: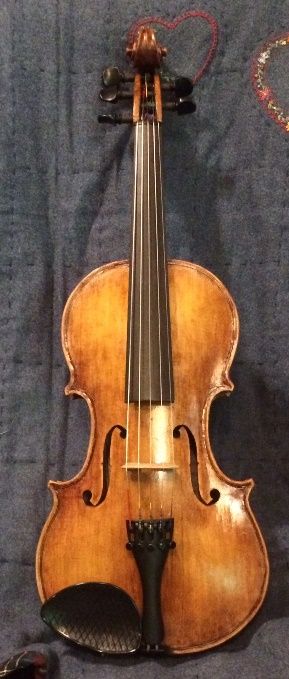 The Verdict:
The sound on this fiddle is very strong and clear: it has a well-focused C-string and is well-balanced across all five strings. I think this is possibly my best instrument so far.
Thanks for looking!