5-String Fiddles Nearing Completion
I apologize for the long hiatus. Lots of things have been going on, so I haven't taken time to post progress reports on the two instruments I began in late July.
I had anticipated being done with both by the second week in September, but there have been sufficient interruptions and side-tracks that I am still not done. (Rats...)
When I last posted, I had just recently set the necks in the instruments. I progressed fairly rapidly for a bit, thereafter, but failed to "Show and Tell."
Linings
I carefully removed the molds, and cleaned up the interior of the two fiddles, then bent and installed the back linings.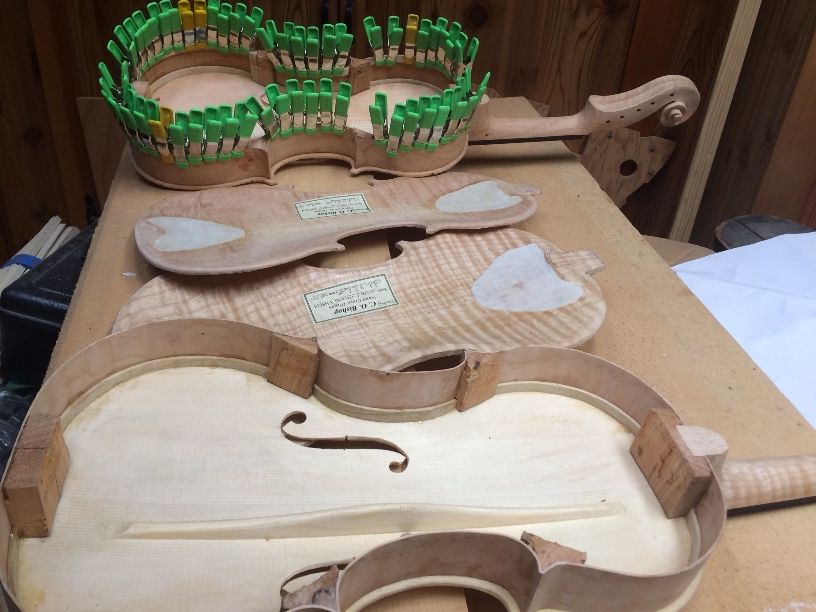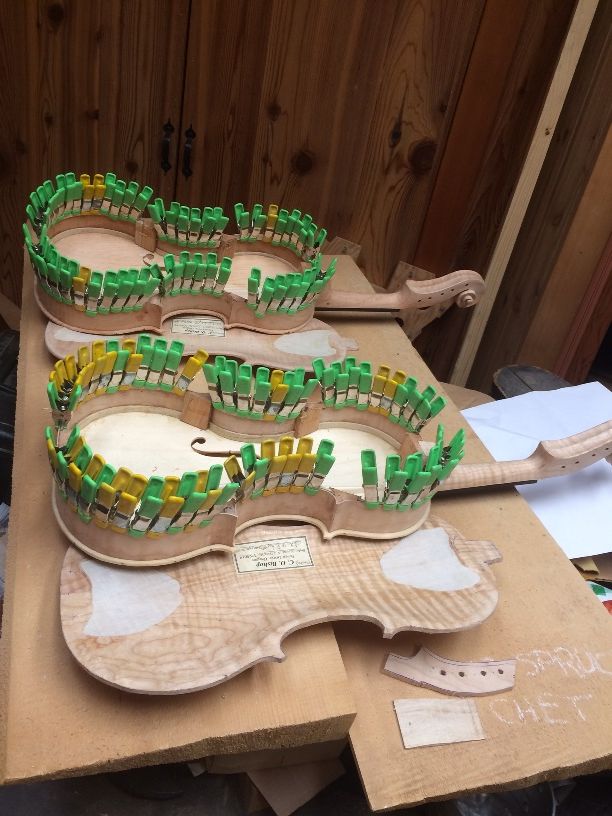 Back Plates
The next step was to install the back plates. I had laid out and installed the back purfling weaves, but, because the rib garlands sometimes change shape a little after the molds have been removed, I avoided "locking in" the shape of the back plates until the plates were already installed. Then I could do any final trimming of the back plate, and afterward lay out, cut and install the remaining purfling.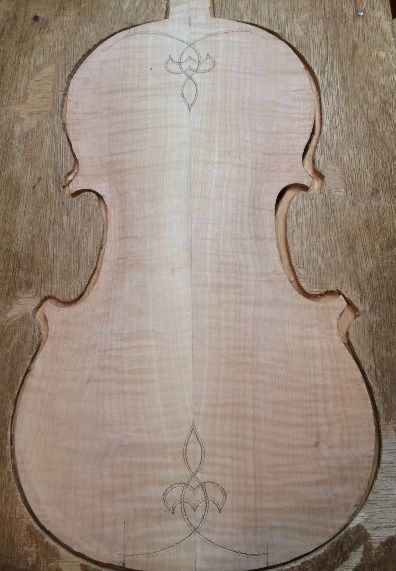 I went ahead and installed the back plates, trimmed them to accurately match the ribs and then began layout and installation of the back purfling. I bent the purfling, using heat, then began gluing the sections in place in the proper order.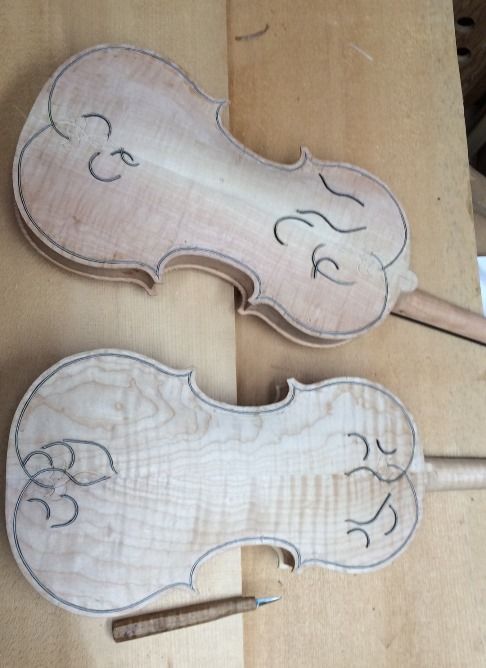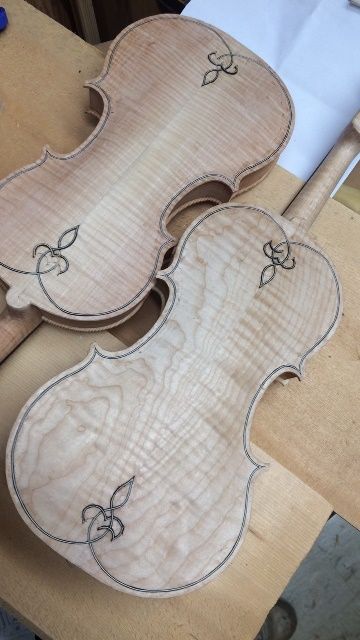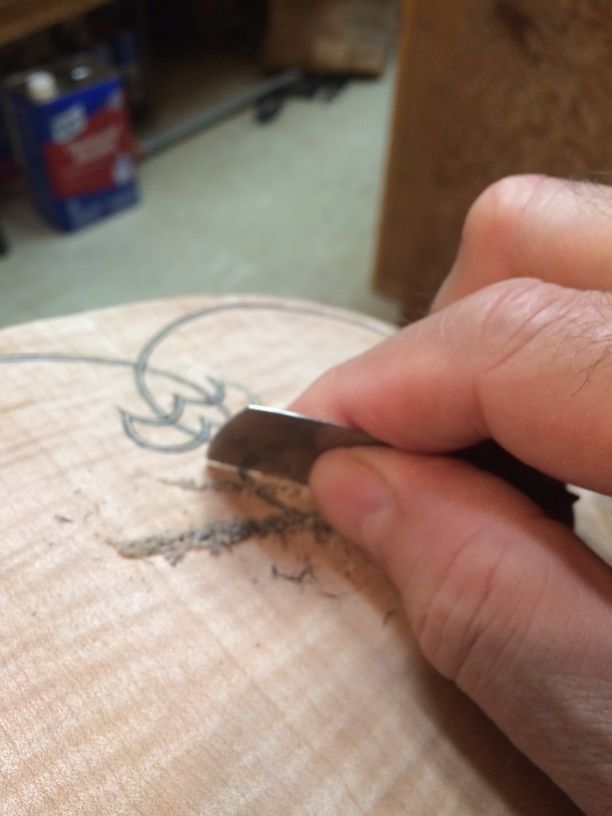 Final Varnish Preparations
The purfling channels and all the edgework remained before varnishing. Also, I turned off the artificial lighting, and used the dim light from a window to cast soft shadows across the wood, and reveal any humps and hollows I may have missed earlier. After completing all that work, I could begin the varnishing process.
I will outline the process and show pictures in my next post.
Thanks for looking.