Last five-string fiddle for 2020!
This is my original mold– my first five-string was built on this mold, as was the commissioned instrument from a year ago. I will not complete it before the end of this year, obviously, but it is on the way.
The neck and back are made of spalted, heavily flamed Big Leaf Maple, salvaged from the yard at the home where my wife grew up. Her mom and dad had the tree taken down a few years ago, and my son and I salvaged a little of it. The front plate is sitka spruce.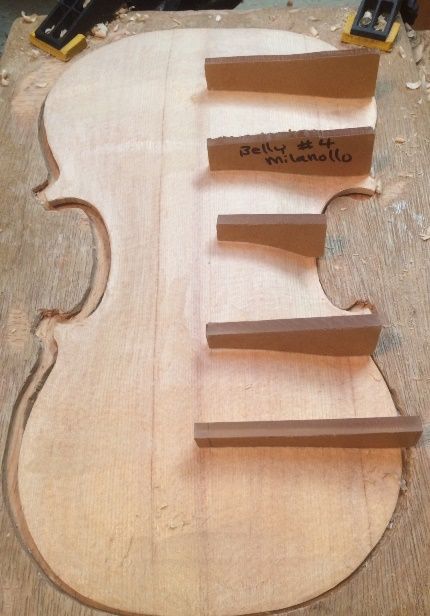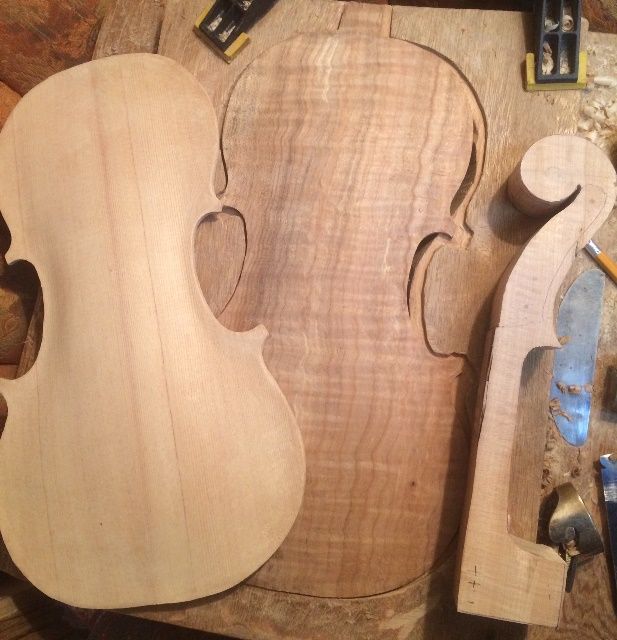 It will be a few weeks…and there is another coming right behind it, but on the Guarneri mold.
Thanks for looking.