5-string Fiddle Back from Bass Back Scrap!
I don't like wasting tonewood!
So, when I saw that there were two sections of "scrap" left over, near where the neck end of the five-string double bass back was cut out, I realized that a 5-string fiddle back could fit into each of those two pieces.
So, I salvaged the wood, and not only got two backs, but also the neck blanks for two 5-string fiddles.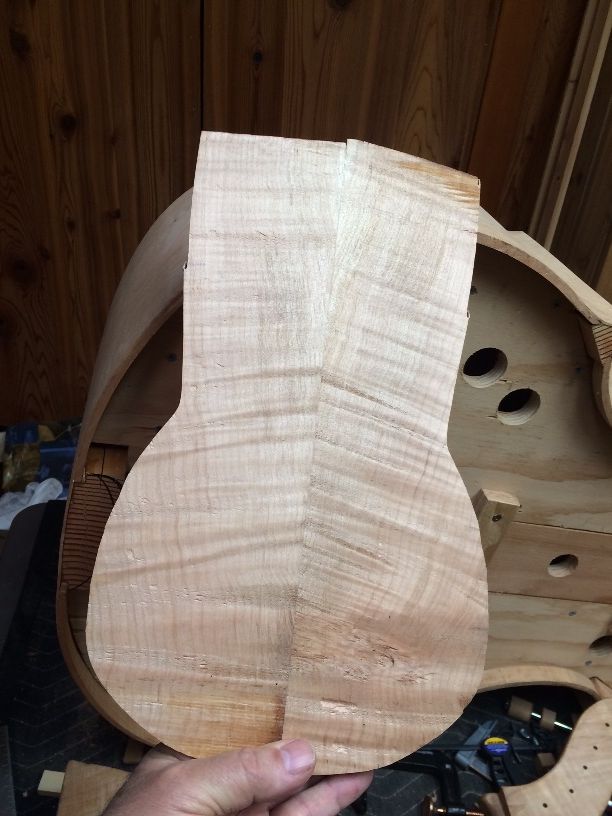 Five-string fiddle back cut from the scrap left from a 5-string double bass back.
Arching the Plate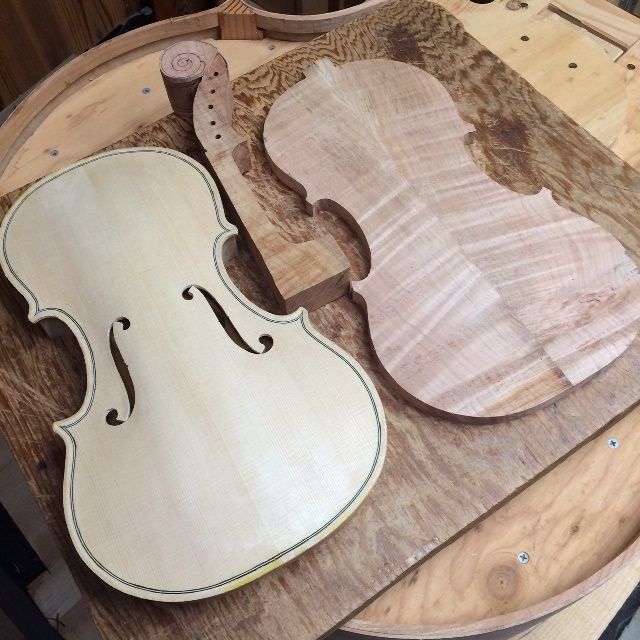 I really like the look of the Oregon Big Leaf Maple back wood. I enjoyed arching the plate.
Purfling the Plate
On all my five-string instruments I usually include a purfling weave. It is a modified fleur-de-lis I designed for my first five-string fiddle and have continued to use on subsequent work.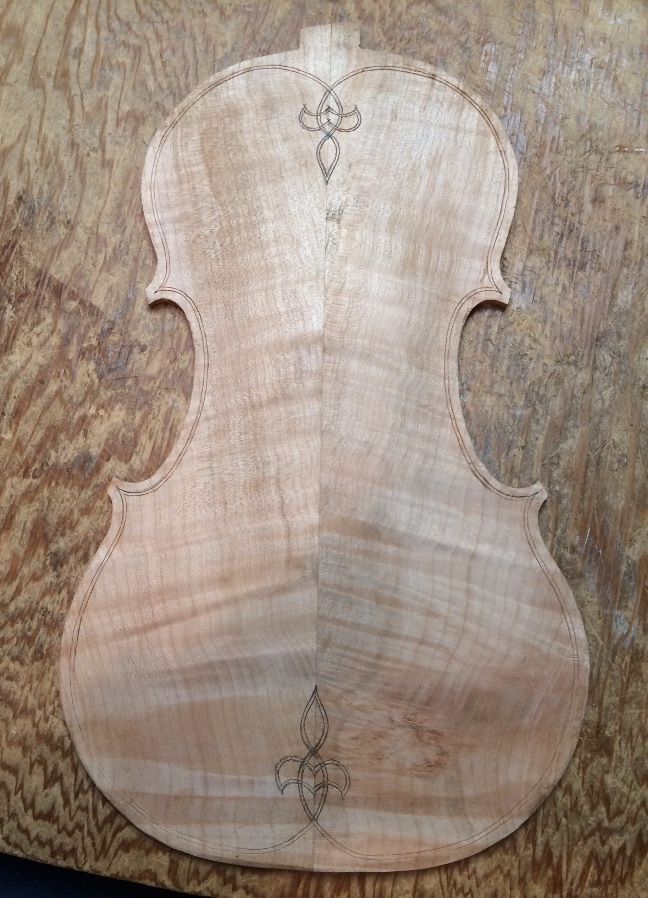 In this photo, the slots for the purfling have been incised, but not cut deeply, so the next step is to slice deeply enough that the waste wood can be removed from between the cuts, and the purfling strips inlaid in the resulting slot.
I will include the purfling process in subsequent posts.
Thanks for looking.