Beginning the Neck and Scroll
Laminating the Neck-billet
All of the Big Leaf maple portions of this bass are made from a log I was given, years ago, by the late Terry Howell. The fellow I hired to mill it up said he did not know how to do quarter-sawing or flitch-sawing, so I settled for plane-sawing, which means that all I have is slabs. That is OK, because I like using slab-sawn wood, especially for backs; but it also meant I had no pieces thick enough for a neck on a bass. So…I chose to glue-laminate the neck billet, and produce a piece thick enough to use.
Contrary to my usual rule of "nothing but hot hide-glue," I chose to use Titebond on this, reasoning that it is not supposed to ever come apart. One of the reasons we usually stick with hot hide glue is that it is always reversible. Titebond is not.) My son Brian lent me about a dozen clamps to make the job easier. He makes exquisite guitars, and learned early the value of having lots of clamps available.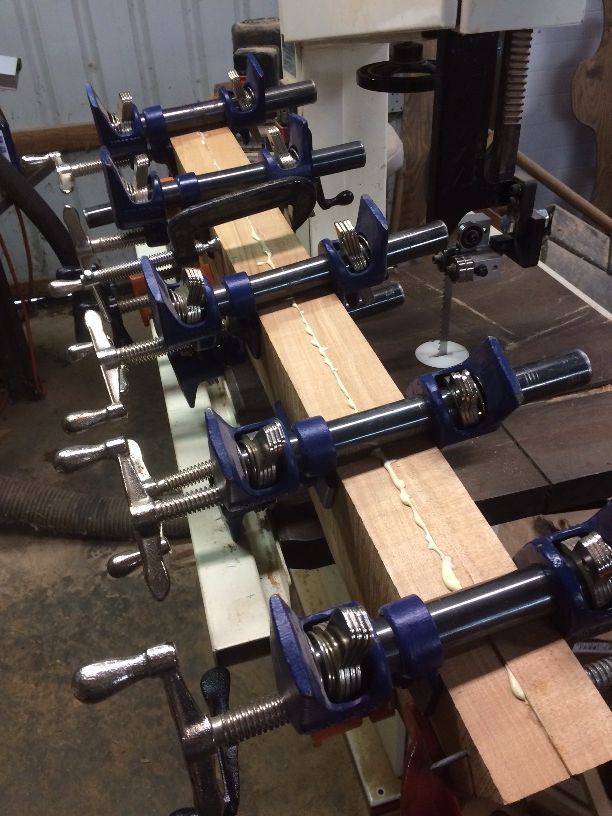 The resulting billet was still about 3/4″ too narrow to accommodate the "ears" of the scroll, so I added a layer on each side, carefully chosen from nearby grain, so they would match (hopefully), and not be too obtrusive.
Carving the scroll
Finally, I drew in the planned shape of the entire scroll and pegbox, and proceeded to cut away as much waste-wood as possible, using a saw.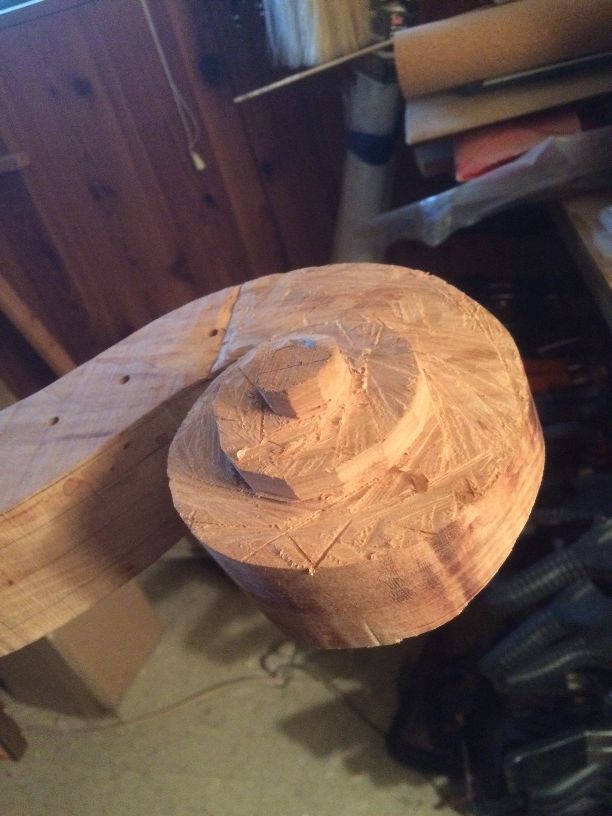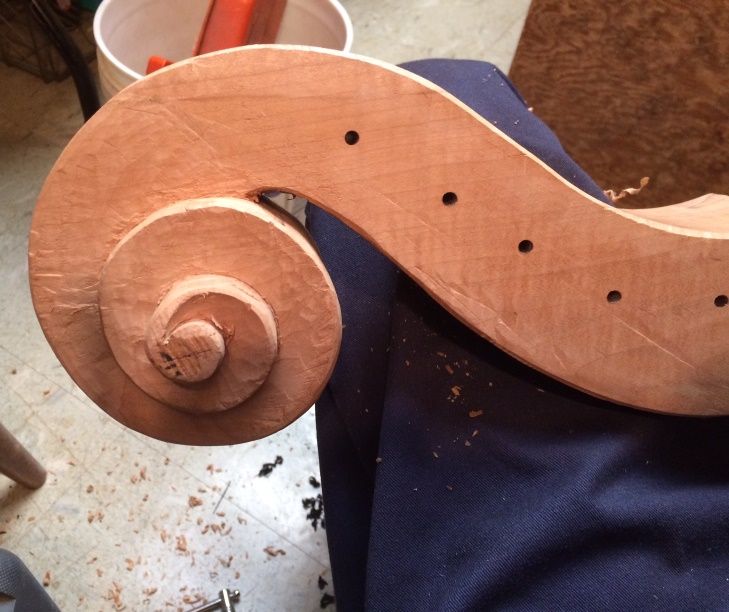 Carving the Pegbox
Carving the Volute
Bass Scrolls are BIG!
As you can see, there is a lot that goes into carving a scroll…and this thing is really big! So, though I'm not done, I will go ahead and post this, and share the rest as it gets done. (The turns of the scroll will be more deeply undercut, and all surfaces more refined.)
Thanks for looking